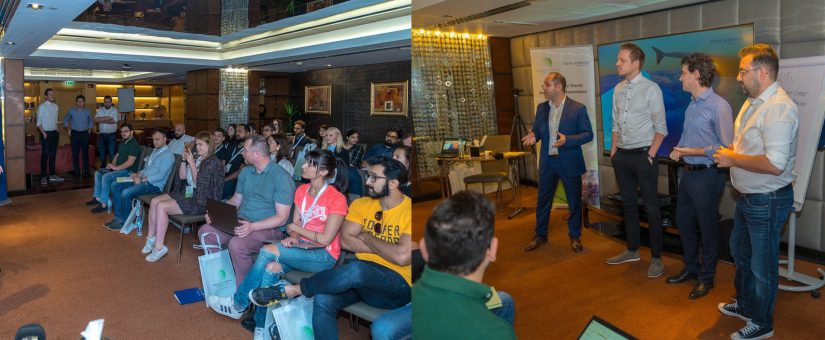 Posted by Reach MENA
On December 3, 2018
0 Comments
Reach Mena Digital, the exclusive Middle East representative of the digital travel advertising platform, travel audience by Amadeus has held the first-ever series of Travel Advertising Masterclasses for the region's leading advertising agencies.
The 4-day event series hosted senior buyers and planners from Publicis Media, Omnicom Media Group, Dentsu Aegis, MCN and Havas Media amongst others. Representing local and international clients from the Travel & Hospitality, Banking, Retail, Airlines and Automotive industry the attendees had the opportunity to gain in-depth insight about the travel advertising ecosystem, advances in the digital advertising technology field, best practices and campaign optimisation techniques.
Travel audience, the pioneer in data-driven travel advertising and the world's leading digital travel advertising platform, has provided the presenters and keynote speakers and shared insights on the latest industry and technology developments.
Mazen Hallaway, CEO and Founder of Reach MENA, opened the event series: "We are very proud to share the expertise and insight represented by travel audience with the MENA advertising industry. With access to over 6.5 billion exclusive travel data signals daily, Travel audience has successfully reached millions of travellers and fuels the global travel advertising ecosystem. Now, Brands and advertisers in MENA can also benefit from this reach, and in turn, further the economic growth of the region."
Judit Chackal, Head of Marketing at Reach MENA also commented: "In, and out-bound traveller numbers [in the region] have been witnessing a steady growth and show no sign of slowing down. The partnership between Reach MENA and Travel Audience brings innovation and new efficiencies to advertisers targeting these travellers via the innovative use of AI and exclusive premium travel data. The Agency series was the first. We are planning similar events for the travel and hospitality sectors too."
Sandro Cuzzolin, Global Sales Director at travel audience GmbH represented the Berlin based-team during the workshop series: "It's a great opportunity to personally connect with the leading Dubai-based agencies and mine the opportunity that's readily available for MENA brands. With more than 1000 travel specific private market place deals with the biggest publishers, Reach MENA & Travel Audience are reaching more than 85 million unique travellers per month allowing the regional brands to capitalise on the massive travel sector efficiently."