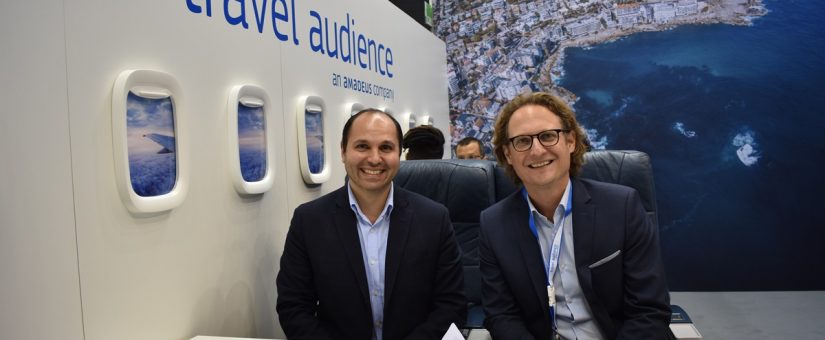 Posted by Reach MENA
On November 29, 2018
0 Comments
• Further expansion in the Gulf region
• Exclusive distribution rights for Reach MENA in the GCC region
• Development of new customer groups
Berlin, November 07, 2018 – travel audience, an Amadeus company for programmatic media purchasing in the travel sector, has officially signed the exclusive distribution agreement with the Dubai-based digital media company Reach MENA. Reach MENA will take over the exclusive distribution of travel audience's digital travel advertising portfolio in the Gulf region; the operational activities and management of the platform remain with travel audience.
With this strategic partnership, travel audience continues to expand its business activities in the GCC region (Arab Gulf States). The AdTech company offers advertisers access to a high-reach, high-quality premium publisher network with its Demand Side Platform (DSP), specifically designed for the travel industry. Customers of the Berlin-based company include numerous destination marketing organizations, such as the Canary Islands, Dubai Tourism and Visit Finland, as well as more than 20 airlines, such as Condor and Transavia, and online travel agencies, such as Neckermann.
Exclusive distribution in the GCC region
Reach MENA is an independent digital marketing company, headquartered in Dubai, which specializes in all aspects of digital advertising, including the development of high-tech solutions focused on the Arab market. Within the framework of the partnership with travel audience, Reach MENA secures the exclusive distribution rights for the GCC. The partnership is focused on the expansion of travel audience's reach in this key region and the development of new partner and customer relationships. travel audience, which also won Dubai Tourism as a customer in March this year, is strengthening its expansion strategy in the Gulf region. Clients and target markets include media agencies, airlines, hospitality and leisure brands and online travel agencies.
Alexander Trieb, Managing Director at travel audience: "We are delighted to have Reach MENA, a strong and experienced digital marketing partner, by our side. The Reach MENA team with their expertise and impressive client portfolio have convinced us. The successful projects they have completed so far show that they are exactly the right partner to support our growth plans in the Gulf region, a rapidly growing and increasingly important market for travel audience."
Mazen Hallaway, Founder and CEO at Reach MENA: "travel audience's platform and product offering for the GCC and MENA is exactly what the region has been waiting for. Their Demand Side Platform paired with access to high-quality premium inventory, exclusive data, and global reach is not only unique but highly effective. We are confident that by joining forces, Reach MENA and travel audience have introduced to the region's advertising scene a more effective and innovative tool for brands to reach their key audiences, that is, both in- and outbound travellers in the region. We look forward to building on our expertise of the regional market and—together with travel audience— bringing another unique, high-value digital product to the market."
Reach MENA
Established in 2007, Reach MENA specialises in providing a premium brand advertising portfolio for local and international clients; Including digital advertising and premium display solutions covering popular lifestyle verticals; Smart TV advertising; native advertising, data-driven Travel Advertising and Virtual Reality project development.
Reach MENA is a Dubai based company with offices in Lebanon, Egypt, India and a VR development teams based in Poland.
For more information, please visit:
www.reachmena.com
www.sense-r.com